#12monthsofben: 2 Months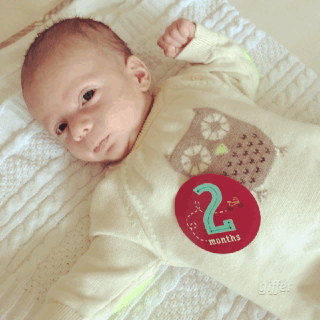 This little munchkin is 2 months old today.
Likes: car rides, bath time, holding his mama's hair, and the ceiling fan in our room, seriously, hours of entertainment watching it go around.
Dislikes: Tummy time.
One of my neighbors gave us these little number stickers so we could document his first year of life. We missed month number 1, not for lack of cute pictures, but because that first month was nuts. Now that we are a little more settled I give you #12monthsofben.
Let the cuteness overload begin!